Traveler's Guide to the Beaches of St. John
St. John has a few major beaches along the 19 square mile island. Beautiful white sand surrounded by crystal blue-green water entice people from around the world to vacation in St. John.  Whether it is seclusion on a deserted beach or an endless flow of alcoholic concoctions, St. John has the beach for you. Most of the beaches on St. John are natural and pristine since the National Parks Service protects over half of the island. Some beaches have local restaurants and bars, with modern accessories such as stores with beach chair rental.
Cruz Bay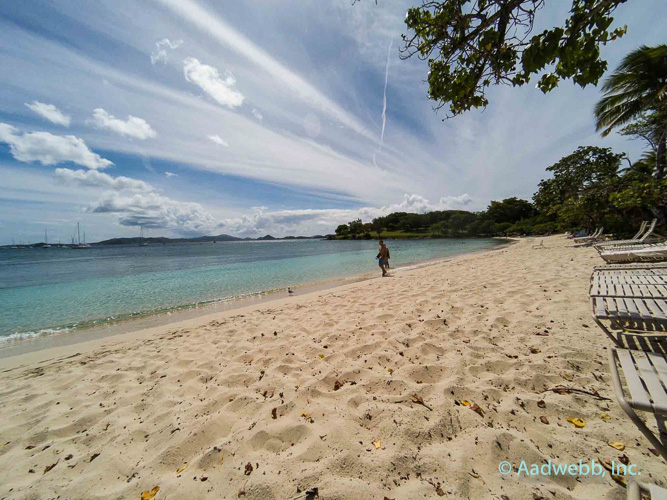 Cruz Bay is typically the first destination at which those visiting St. John arrive, being home to Cruz Bay Harbor. This is essentially the hub for tourists and locals arriving to and departing from St. John. But as well as being a harbor, Cruz Bay has a beautiful beach, with bars and restaurants scattered about.
Trunk Bay
Trunk Bay is probably St. John's most well-known beach and for good reason.  It's picturesque beauty is breath-taking.  The turquoise waters, white sand, and gentle waves make it a perfect place for a St. John beach day. One of the coolest features of this beach is the 225-yard long underwater snorkeling trail around a small cay about 30 yards offshore.  The water depth reaches only about 20 feet so it's good for beginners. There are easy-to-find underwater plaques to guide you and give you information about the corals and fish you are seeing. You can rent snorkel equipment there as well as windsurfing and kayaking equipment.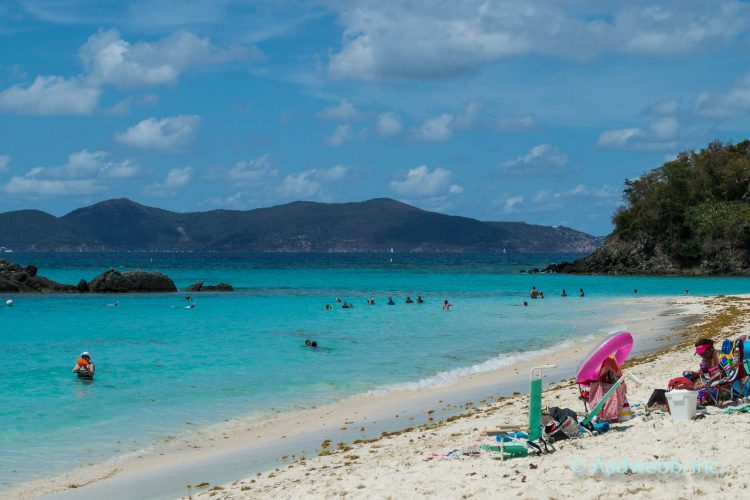 Caneel Bay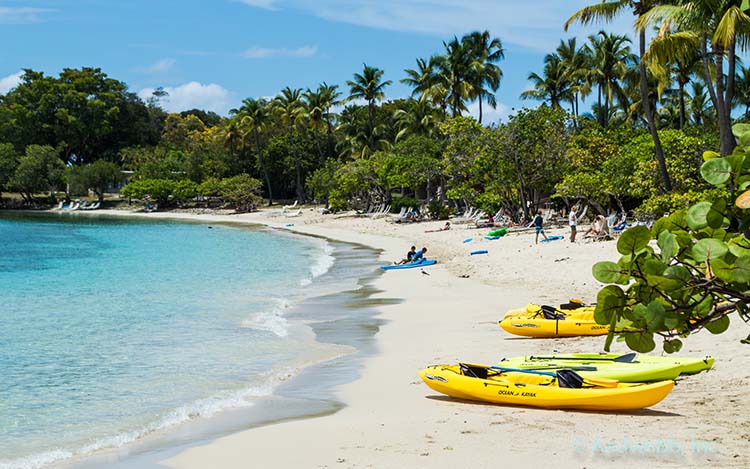 Caneel Bay is located on the east end of St. John at Caneel Bay Resort. Caneel Bay has beautiful white sand and great views of some of the British Virgin Islands. It is a beach that offers both water sports and areas to relax in. You can rent beach chairs or snorkeling equipment from the resort to explore the shallow reefs on the right side. Small sailboats can also be rented from the resort for great one-on-one racing. The resort also offers a delightful restaurant and bar as well as a full sushi menu, which we highly recommend.
Cinnamon Bay
Spanning almost an entire mile, Cinnamon Bay is located on the Northern side of St. John and is the National Park's longest beach. Here you can find great snorkeling, swimming, watersports, and more as well as access to a trailhead for a nice hike through the tropical wilderness.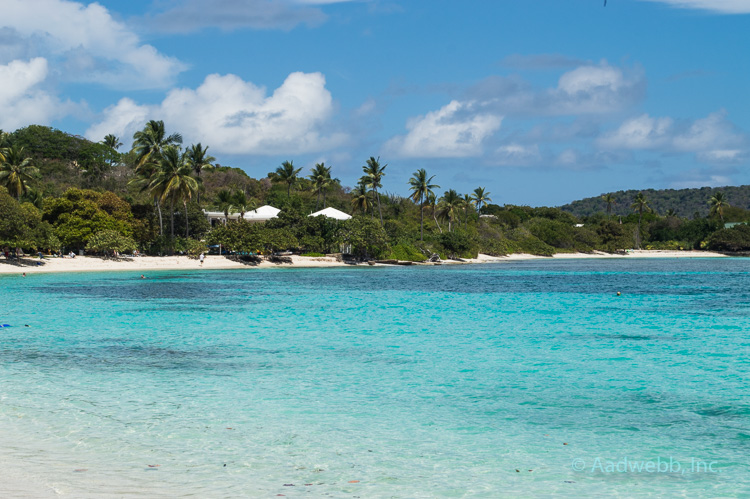 Honeymoon Beach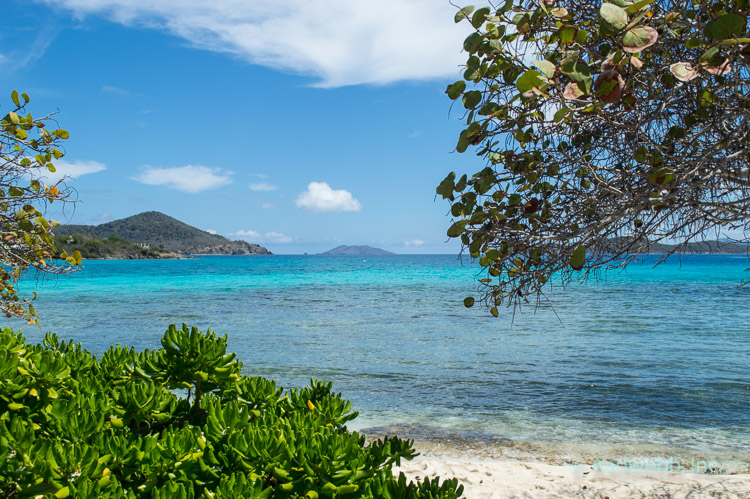 Honeymoon Beach is a favorite among vacationers due to its seclusion, pristine waters, and access to hiking trails. The beach is accessible via Lind Point Trail for those who are up to it or you can hire a golf cart shuttle to the beach for a small fare.