Traveler's Guide to St. Thomas Beaches
St. Thomas has over 40 major beaches along the 31 square mile island. Beautiful white sand surrounded by crystal blue-green water entice people from around the world to vacation in St. Thomas.  Whether it is seclusion on a deserted beach or an endless flow of alcoholic concoctions, St. Thomas has the beach for you.  Some of the beaches of St. Thomas are natural and pristine; others offer water sport activities like water boarding and parasailing. Some beaches have local restaurants and bars, with modern accessories such as stores with beach chair rental. We have our "must see" beaches in St. Thomas, but why not visit all 40 something beaches?
Magen's Bay Beach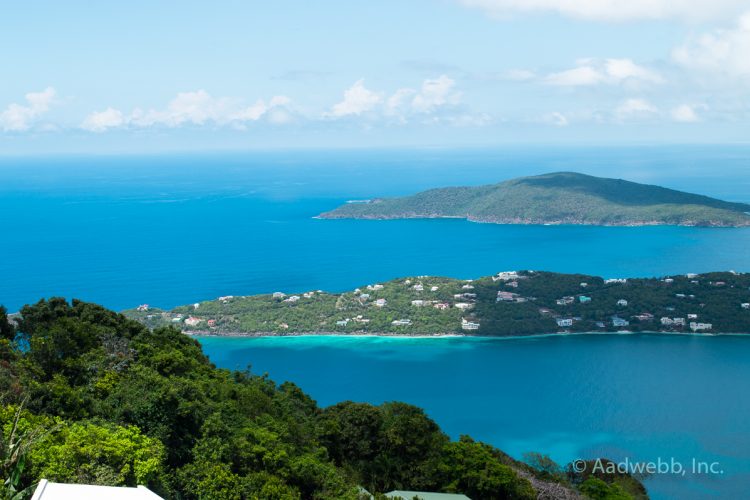 Magens Bay is St. Thomas' most popular beach and is one of the few beaches on the island which requires a fee (for maintenance and upkeep).  This beach is only one mile long but is consistently voted as one of the worlds best beaches. Arthur Fairchild donated the land to the people of the Virgin Islands as a public park.   The beautiful heart-shaped bay means the waters there are usually very calm.  You can rent beach chairs and floats and food and drinks are available at the on-site snack bar.  Lifeguards are on duty every day.
Coki Beach
The hustle and bustle of Coki beach is where the locals go for fun and adventure!  Locally owned restaurants feature Caribbean food and fresh local cocktails.  Coki beach is famous for its crystal clear water and spectacular snorkeling and diving. There is a dive shop on site that can set you up with a beginners lesson or set you off on your own to explore.  You can rent jet skis, floats, beach chairs and umbrellas and more from one of the many local vendors.  Coral World Ocean Park is right next door if you want to spend some time off the sand.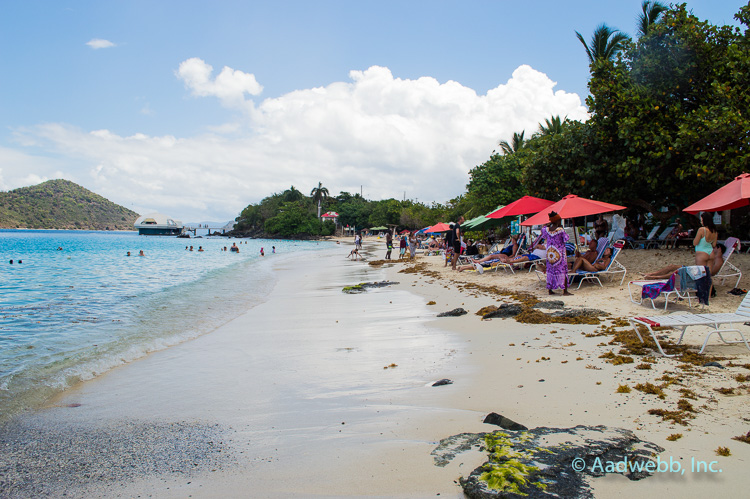 Sapphire Beach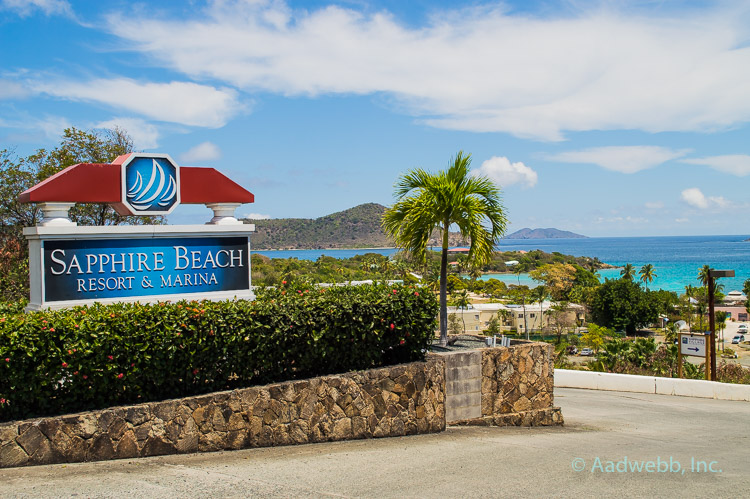 Sapphire Beach is located on the east end of St. Thomas at Sapphire Beach Resort.  Sapphire beach has beautiful white sand and 180 degree views of the Caribbean Sea. It is a beach that offers both water sports and areas to relax in.  This beach has shade from sea grape trees on one side and iguanas ;and ducks can be found on the other side along with fewer trees for sun bathers.  You can rent beach chairs or snorkeling equipment to explore the shallow reefs on the right side.  Jet skis can be rented from the nearby marina or you can set up a time to go parasailing.  There is an open air grill and drink vendors in addition to the condo restaurant nearby.
Bluebeards Beach Club
Located in the heart of French Bay, this popular beach was once quaint and quiet, but is now a part of the Club Wyndham Resorts.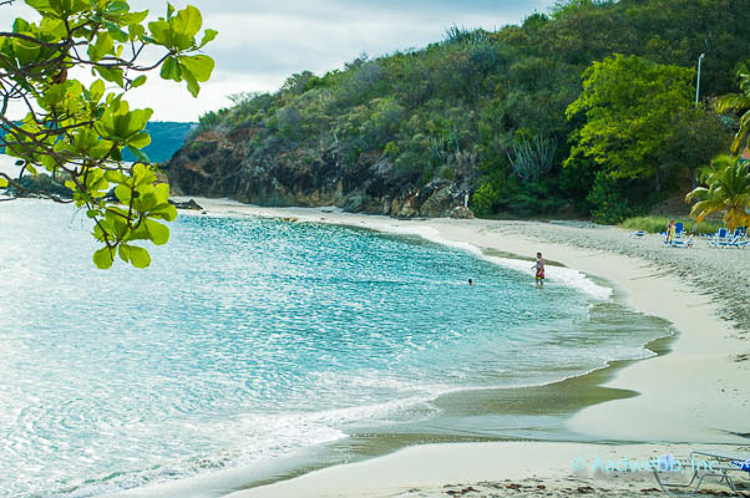 Secret Harbor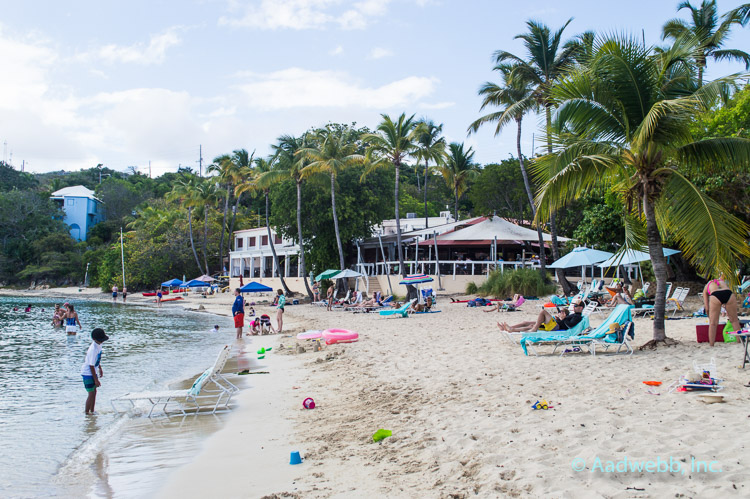 This not-so-secret beach is typically pretty quiet with calm waters, perfect for snorkeling or just relaxing, and is scattered with palm trees. There is a floating dock anchored slightly off the shore, which gives beachgoers the opportunity to swim further and dive into the ocean.